Homeschool Bible Curriculum
Using the Bible as part, of your main homeschool curriculum. Multi age homeschool Bible curriculum:


Bible Road Trip
Bible Road Trip rotates through the Bible in three years and then repeats, making it great for a homeschool Bible curriculum. Bible Road Trip program uses other books as resources. This program includes praying for different countries, social studies, writing and notebooking, crafts, Bible memory verses, and Bible study.
bibleroadtrip.org



Balancing the Sword Homeschool Bible Curriculum
Each book has questions for each chapter of the Bible. Books also contain maps, art, and extra space for journaling, drawing, diagramming, or creative writing. Great for multi age or grade students. One book can be used one year and another book another year, and then circle back and use again.

Balancing the Sword



Bible Study Guide's Homeschool Bible Curriculum
Bible Study Guide is a multi age Bible curriculum that has timelines, memory work, and comprehension questions.
biblestudyguide.com



Bible in a Year


NKJV


http://www.tbsbibles.com/us/sales/ has nice KJV reference Bibles in a variety of covers and sizes.

http://www.kirkbride.com/


Bible Reading
A easy beginner Bible reading for part of the Bible, with approx. 15 verses each reading. Reading Schedule
Printable Bible Reading Plans: http://oneyearbibleonline.com/reading-plan-downloads/


Free Printable Notebooking Pages For Bible Study


Reproducible Bible Images
These reproducible Bible images, timeline, and charts are great for Bible notebooking or journaling.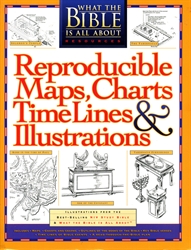 Reproducible Maps, Charts, TimeLines & Illustrations
The Homeschool Bible Curriculum Scripture Adventures
Scripture Adventures includes creative writing notebooking, Bible maps, timelines etc.
scriptureadventures.com


Memoria Press Scripture Studies For Homeschool Bible
Memoria Press Scripture Studies includes vocabulary, comprehension questions, and finding locations on a map, in theis homeschool Bible curriculum.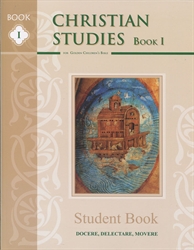 Christian Studies Book I - Student Book


Answer questions, draw storyboards, and tell Bible stories. Bible Telling



Calvary Curriculum
Free multi age Bible curriculum with coloring pages, puzzles, and worksheets, great for homeschool.
calvarycurriculum.com


Bible Fluency
A free multi age Bible overview homeschool program with songs and PDF files.
biblefluency.com


Other Bible Studies
lampquill.com

Note: It is important to study all of the Bible including the epistles.


They have school Bible study curriculum. clp.org


Bible History
bible-history.com
Bible Memory
scripturememory.com
thywordcreations.com
Scripture Bible Memory Reference Ideas
Scripture Bible memory references: Scripture Bible Memory
Printable Scripture Memory Verse References



Bible Story Felts
Bible Story Felts contain artwork images, for flannel boards.
littlefolkvisuals.com

Digital Felts are digital images for designs. Digital Felts are sold at:
childrensministryplace.com


Images and Bible
freeillustratedbible.com
Bible Reading Memorization Bulletin
Bible Reading and Memorization Bulletin Insert: BibleReadingMemorization.pdf


Bible Based Homeschooling
Bible Based Homeschooling


Praise and Practice
hymnal.net
chordbuddy.com


Warning: If using Bible curriculums, etc. you may want to check that it agrees with the Bible. Warning Here


---
Easy curriculum can free up more time for Bible. Bible, Math, and Spelling, are great core subjects, for elementary grades.
Easy Homeschool Options

---
Great History Options
homeschool social studies
---
Questions, Comments, etc. Click Here

or acresoft@xmail.net