Easy Homeschool Curriculum
Are you looking for a easy homeschool curriculum with few problems and less work? Are your children overwhelmed with their current work load? Does your current curriculem have too many pages for a year? Bible, math, and language arts make a core curriculum for elementary grades. Hear are some suggestions:

Easy Homeschool Math Curriculum With Few Problems
Math With a Few Problems: The Life of Fred Math, High School Language Arts, and Chemistry are less work and story based. If use this curriculum, in elementary grades, practice the basic math facts with flash cards etc.


Math Lessons for a Living Education
Life of Fred Math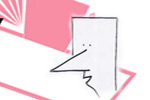 Life of Fred Language Arts Series


learnmathfastbooks.com

profb.com

DVDs and workbooks: mathtacular.com




Story Based Math Flash Cards: memoryjoggers.com

Developmental Mathematics - Note: Some places sell through level 20, including algebra and geometry. mathplace.com
http://www.rainbowresource.com/searchspring.php?q=developmental+mathematics


Easy Homeschool Phonics Curriculum
Phonics Pathways

Remedia.com has Word Building Phonics Kit great for learning phonics.

yesphonics.com has phonogram phonics dvd , coloring book, and flashcards.

juniorlearning.com

abcread.com has DVDs and flashcards with pictures.

Find Bible based Language Arts options and Bible Story readers, for reading practice.

victorydrillbook.com The Victory Drill Book has speed drills, and is great for learning to read fast.




Easy Homeschool Spelling Options
Phonetic spelling options:
Go to teachercreated.com and search for spelling for a grade 1-6 spelling book.

Steck Vaughn Spelling


Spelling DVDs: avko.org


---
Old Textbook Reprints For Math and Language Arts
Old textbooks often have less problems to work. The following are some good options.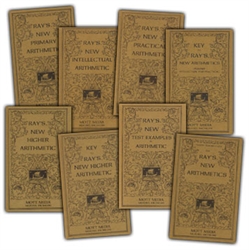 Ray's New Arithmetic - 8-volume set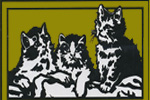 Emma Serl Language Lessons
---
Easy Homeschool Grammar:
Ruth Heller's Grammar Story Books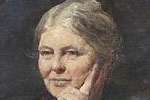 Charlotte Mason Language Arts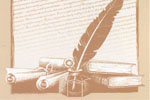 Memoria Press Classical Composition
---
Science and History: Elementary Science from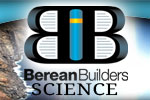 Berean Builders Science used with God's World - His Story 7th grade (use with any grade) text from: clp.org
These books can be used for more than one year making less work and making for easy homeschool.

Memory Work with Music Learning: https://www.claritas-publishing.com These memory books can be used along with making lapbooks or notebooks on the same topics.
Lapbooks and Notebooks: knowledgeboxcentral.com or handsofachild.com

notebookingpages.com

Foldables: dinah.com Sells books that shows how to make paper manipulatives and foldables, for different subjects.

Science, Art and Music: workshopplus.com

Easy Homeschool Science: commonsensepress.com

Geography: pacworks.com


Great reference book for science, social studies, language arts, and math.

Facts Plus

Note: There is an activity book to for Facts Plus.


Find other reference books. School Reference Books



Homeschool Bible Curriculum
Multi Grade Homeschool Bible Curriculum
---
---
| | | |
| --- | --- | --- |
| Products: | Rescources: | Articles: |
More Ideas on: Cheap Homeschooling

Questions Comments etc. Form Here or acresoft@xmail.net.