| | | |
| --- | --- | --- |
| | | |
---
Bible Based Language Arts and Bible Study
Beginning Steps To Reading is a Bible story phonics program. 3 workbooks, word practice book, and a reader or the whole set:
milestonebooks.com
Other phonics option: verticalphonics.com and get the Bible story book too.

For grammar there is a one year Elementary Bible & English Grammar sold at masterbooks.com.

Also Master Book's Writing Strands is a neat curriculum. This is a great course that assigns Bible reading in the first 5 levels, and then Pilgrim's Progress in the last level. Learn More. Writing Strands is great for grades 5 through high school. Note: For Bible based work you need the Writing Strands by Master books, instead of the old Writing Strands. You may want to use this along with doing the Bible grammar puzzles as a family, in AcreSoft Bible Memory Grammar. These two together make a well rounded language arts program.
AcreSoft Bible memory grammar copybook PDF's are available for grammar. Scripture Grammar Copywork

Bible Study Notebook Pages:
Bible Study Notebook Pages
More Bible Study Notebooking Options


---
Bible Based Grammar
AcreSoft Bible Memory Grammar Copybook

Bible Memory Grammar Copybook
Bible Based Grammar, Creative Writing, and Vocabulary
Use AcreSoft Notebooks for Bible Based Language Arts

Parts of Speech is a great web site for grading grammar. parts-of-speech.info



Montessori Bible Grammar
Montessori Grammar and Bible Stories for a Montessori education.



Other Bible Based Grammar Ideas
McRuffy Press sells Diagramming the Scriptures in three booklets (four units). This is available on their website. https://mcruffy.com/collections/language-arts-activity-books
Idea: Each year you could do about 3 chapters in the diagramming series. Then each day, you could use what you have learned so far, to partly diagram a few verses, from the family Bible reading for the day.

Then you can use 1aiway.com to grade your work, by inserting the Bible verse. www.1aiway.com


Note: If you don't have Windows you can download winehq.org to run windows programs on other operating systems.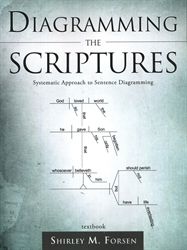 Diagramming the Scriptures
OR:
For grammer use any Bible curriculum, or Bible story book, and circle the nouns if you are studying nouns, in the bible story, circle the verbs if you are studying verbs etc.
Each month study a different part of speech. Example: September - Nouns, October - Pronouns, November - Verbs etc.
You could use a different Bible story book each year, or you could use a homeschool Bible Curriculum. rainbowresource.com

Note: milestonebooks.com has Rod and Staff Remedial English you can use to learn and then practice in a Bible Story book or Bible curriculum.
OR:
Christian Light Education has Grammer Charts you can use to learn the grammer. Then use your Bible curriculum stories to practice it.
http://www.clp.org

Elementary Bible & English Grammar sold at: masterbooks.com
dgpublishing.com
Learning English With the Bible amgpublishers.com
Free English lessons: thebibleteaches.com

selbl.org


---
Multi Grade Bible Curriculums
Multi Age Bible Curriculum
---
Bible Study Tools
Bible study tools, including diagramming sentences, arcing, searching etc.
biblearc.com


---
Bible Based Phonics
You could use Rod and Staff Readers. They use bible stories for grades 1-4 and also teach phonics. The phonics books and readers can be used alone or with the rest of the pack.
Or you could use Beginning Steps to Reading
Both of the above are at: http://www.milestonebooks.com

Or:
The student packs for kindergarten and 1st grade from: www.mfwbooks.com

Or: verticalphonics.com and get the Bible story book too.

OR:

literacyevangelism.org
biblephonicsplus.com
Bible Story Based Readers for Reading Practice
Bible story based readers have less wording than a Bible, making it nice for early learners to practice reading. These don't replace reading the Bible with them.

milestonebooks.com has readers with their phonics programs. These can be bought separate from the phonics programs.

Bible and Reading The Noah Plan Reading and Curriculum Guide is useful to get a few ideas.

One Bible story book for new readers is The Hear Me Read Bible story book.


Beginner's Bible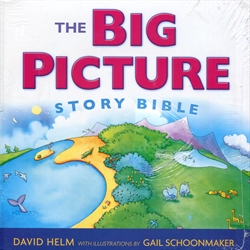 Big Picture Story Bible
Bible Story Reader Sets
Older age Bible Story Based Reader
The Golden Childrens Bible



Sometimes when a chapter seems to long to read a few verses in a Bible promise book is just right. The following book is also good for memorization verses, even for the young. Hard words can be explained.

God's Promises For Your Every Need

Practice finding syllables and rhyming words using Metrical Psalms: How To Write a Poem
---
Spelling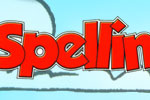 A Reason for Spelling

or ACE Word Building christianbook.com

A Bible Word List and Daily Reading Scheme bibletruthpublishers.com or scripturetruth.com
Has 600 words and meanings.
Idea: 2 or 3 words a week can be added to spelling list, for understanding of Bible words.


Penmanship or Handwriting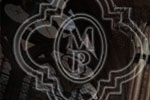 Memoria Press Copybooks & Penmanship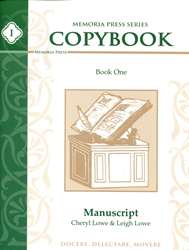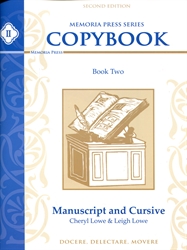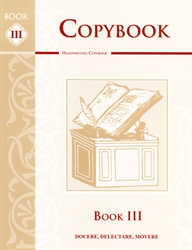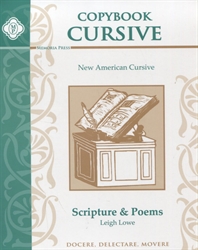 brookdalehouse.com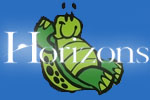 Horizons Penmanship
Copybooks
AcreSoft Special Verses Bible Memory Copybook
AcreSoft Special Verses Scripture Memory Copybook



currclick.com and search for KJV copy

Another option: BJU 3rd grade handwiting

You can make your own penmanship based on your favorite verses, or whatever you like, using: handwritingworksheets.com


For Bible Art and Writing Combined Check out
This Bible based penmanship.
Or this
Writing Prompts
Another great resourse fo Bible Based Language Arts
http://www.amgpublishers.comThere Learning English with the Bible

---
Other Educational Recommendations
Bible Memory
Great Bible memory books. scripturememoryfellowship.com Note: You might need markers for a few of the books to make the childrens, clothes cover better.
Writing tablets are available at local stores. Writing tablets are great for writing verses.

A great bible memory program arcticowlsoftware.com






For a PDF of scripture memory cards, and a PDF of memory verses Scripture Memory Cards.


For Nonresistant history curriculum
Nonresistant History Curriculum
---
---
Questions, Comments, etc. Click Here